By
An Mai
| Tuesday Sep 24, 2013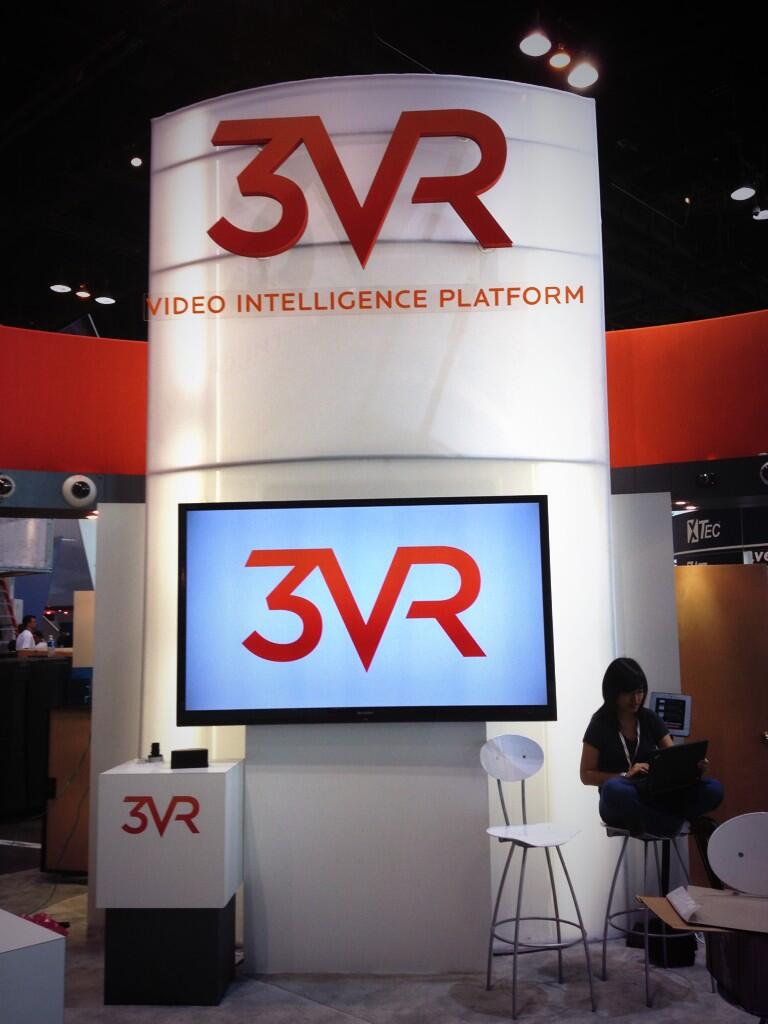 Tuesday, September 24, 2013
7:00am, Central Time: My alarm goes off. I'm still not used to the time zone change, so knowing that it's only 5am back home in the Bay Area is a groan-inducing thought. Get up, get ready, and make a final sweep of the room to make sure I'm not forgetting anything important. Show badge, thumb drives, media kits, and phone in hand, I head out.
8:00am: Catch the shuttle over to McCormick Place and arrive around 8:30. The expo hall has completely changed overnight; the red carpet is down, pallets are out-of-sight, and all the booths look polished. As a tradeshow newbie, I had no idea what to expect when I arrived in Chicago at the beginning of the week. Seeing all the elaborate booths and vendors makes me realize just how big the security industry is.
RT if you're at #ASIS13 right now! pic.twitter.com/Wb1mnM6sks

— Protection 1 (@ProtectionOne) September 24, 2013
9:00am: After setting out the tchotchkes and scarfing down a bagel, doors open and the show begins.
Booths are full and the crowd's buzzing at #ASIS13. IP video & analytics rule again for #retail. @retailmag pic.twitter.com/DV88CHe730

— Bob Johns (@BobOnRetail) September 24, 2013
9:30am: A few last minute changes need to be made to the media kits. I run down to Kinko's and print off a few documents. $1.69 for color copies. They must make a killing during these tradeshows.
11:00am: I'm hearing good feedback from visitors about our collateral app. In an effort to go green, 3VR decided to forgo print collateral in favor of digital documents that people could look through and then email to themselves. The only printed document we have in the booth is our new product overview.
11:45am: I go for a walk around the show floor. Can someone tell me how they manage to get cars and trucks onto the second floor of the building?
1:00pm: Lunch time. It seems like as good time as any to try a slice of deep-dish pizza from Chicago.
2:00pm: People are still coming steadily into the booth to have a look at our new line of hybrid network video recorders and get demos of 3VR VisionPoint™ VMS. I'm quickly learning the art of using the lead scanners.
Come by booth 2107 for a demo of @3VR VisionPoint Dashboard. Security + Business Intelligence all in one. #ASIS13 pic.twitter.com/jC7sE0T9Dt

— Video Intelligence (@3VR) September 24, 2013
3:00pm: Trish and I head over to the Axis Partner Pavilion to see the 3VR kiosk. Video to come, so keep an eye out for it.
4:00pm: Day One is winding down and we begin to tidy up the booth. At 4:30, the lights dim to signal the close of the first day of ASIS. It's time to head out, but the event is far from over. We'll be back in the morning to do it all over again.
What was your first tradeshow experience like? Come by booth 2107 at #ASIS13 to share!