By
An Mai
| Thursday Jan 8, 2015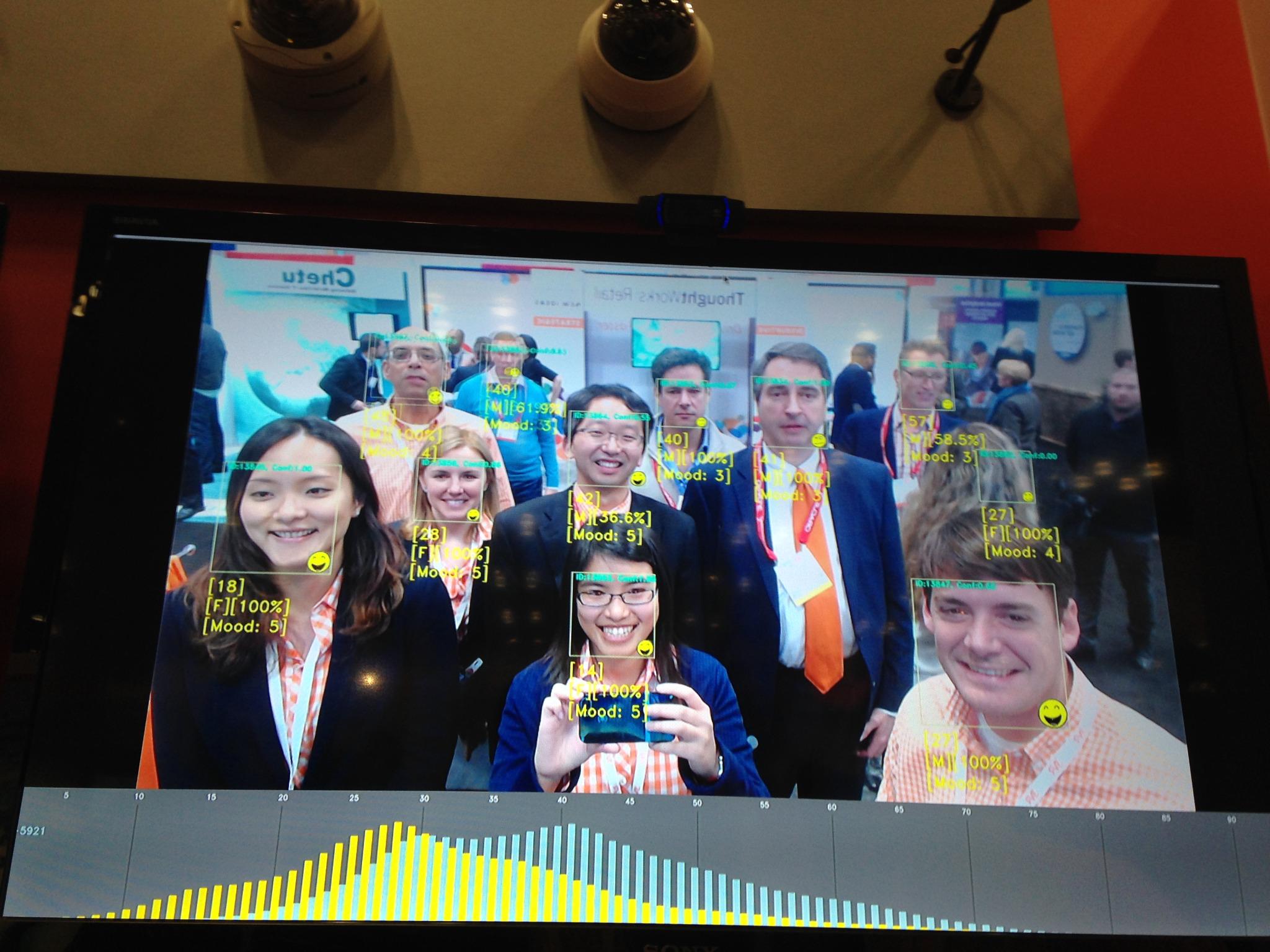 It's that time of year again! Retail's BIG Show begins this Sunday and we're so excited to tell you about the latest developments at 3VR. We enjoyed a record 2014 and are looking forward to continued growth as well as bringing you more innovative retail and security solutions in 2015.
From January 11-13, 2015, you'll be able to experience hands-on demos of the 3VR Customer Insights family of retail solutions for marketing, store operations, and loss prevention. Here's a breakdown of what will be on display in booth 926:
New! 3VR People Counter: Based on 3D technology, 3VR's People Counter reliably detects how many people enter or leave a store with high accuracy and can record any number of people simultaneously, even under changing lighting conditions. You'll see the 3VR People Counter mounted above our booth to count the number of people entering and leaving the booth.
VisionPoint™ Dashboard: 3VR's suite of retail video analytics leverages our award-winning video intelligence platform. A few examples of what retail marketers can do with the Dashboard include tracking traffic patterns, demographics, conversion rate, engagement, and campaign effectiveness.
VisionPoint Queue Management software: Store managers can improve sales performance, customer satisfaction, and overall store operations with both predictive and real-time data analysis. Customers can experience the benefits in the store with reduced wait times and shorter lines.
VisionPoint Digital Signage software: Deliver targeted ads via in-store digital signage after determining the customer's age and gender. Retail marketers can test strategies and find out which ads drive the best results.
Demographics Analytic: A fan favorite at last year's show, booth visitors got a kick out of seeing 3VR's software guess their age and gender as they stepped in front of a camera.
3VR is a show sponsor again this year, so look out for our column banners around the show floor. For more information, visit our NRF-dedicated page dev.3vr.com/retailsbigshow2015 and be sure to follow along the conversion online using #NRF15.
Find us on the first floor of the expo hall in booth #926 (show sponsors section). See you in New York City!
---
Want to set up an appointment to meet with us at the show? Contact us at 877. 387.6061 or send an email to sales@3vr.com.